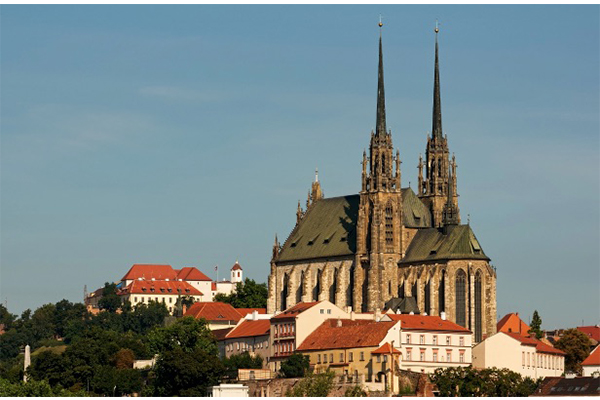 Brno in Mendel's Age
The Augustinian Abbey, where Gregor Johann Mendel spent the majority of his life, was a place where he expanded his education and performed his scientific experiments. At his time, Mendel had great influence on the inhabitants of Brno. Thanks to his scientific discoveries he was appointed a member of the biology section of the Moravian-Silesian Society for the Development of Agriculture, Natural Sciences and Local History. Mendel was appointed as Abbot of the Augustinian Abbey in 1868, and he was also involved in managing the Moravian Mortgage Bank, which he chaired from 1881.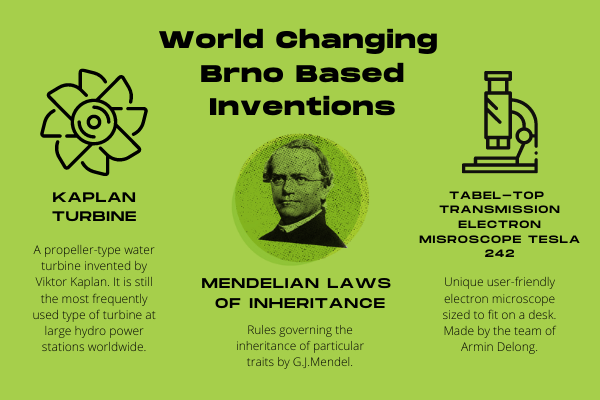 Mendel and Brno Today
To this day Mendel is known as an important personality of Brno's history. There are several institutions and places named in his honor, for instance the Mendel Museum of Masaryk University, or Mendel University. With his modesty and diligence, Mendel has inspired generations of Brno inhabitants, and he is built into the regional identity of the city, based on modern technologies, science and research.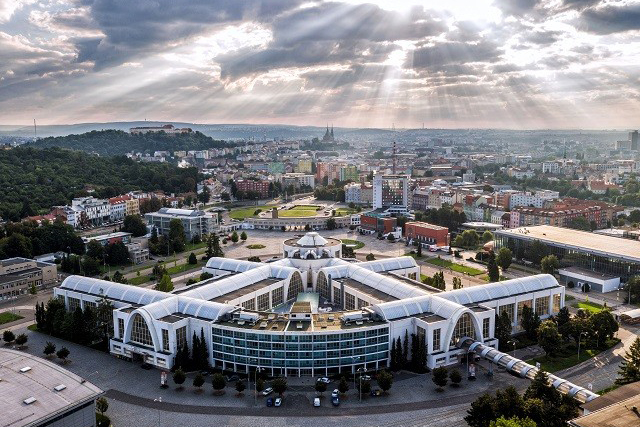 About Brno
Brno is the second largest city in the Czech Republic with nearly 400,000 inhabitants. Thanks to its excellent geographical location with the capitals of three countries in driving distance, it is an important crossroads between the Czech Republic, Slovakia and Austria. The city is known for its long tradition of large exhibitions and trade fairs. The Brno Exhibition Centre ranks among the largest such venues in Europe. Brno's world-famous architectural monument is the functionalist Villa Tugendhat, which is inscribed on the UNESCO World Heritage List. The city is a member of the UNESCO Creative Cities Network and was designated as a "City of Music" in 2017.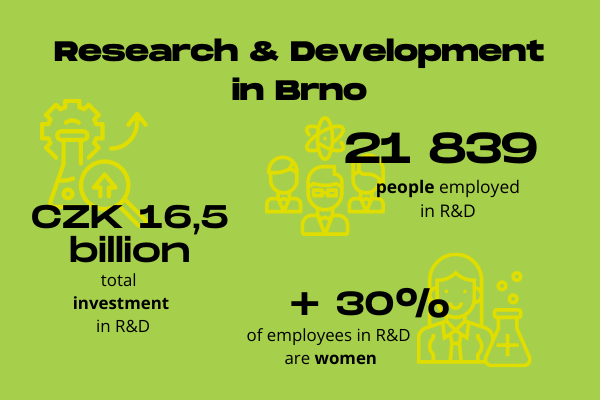 Brno Opportunities
The city offers perfect opportunities in higher education for nearly 90,000 students. Moreover, research and development have had a huge impact on the Brno region even since Mendel's age. In these days R&D is quickly becoming the key focus of the region, bringing investments and new working opportunities.